Quand tu manifestes plus grand, tu prends le risque de perdre plus grand… et il faut être ok avec ça.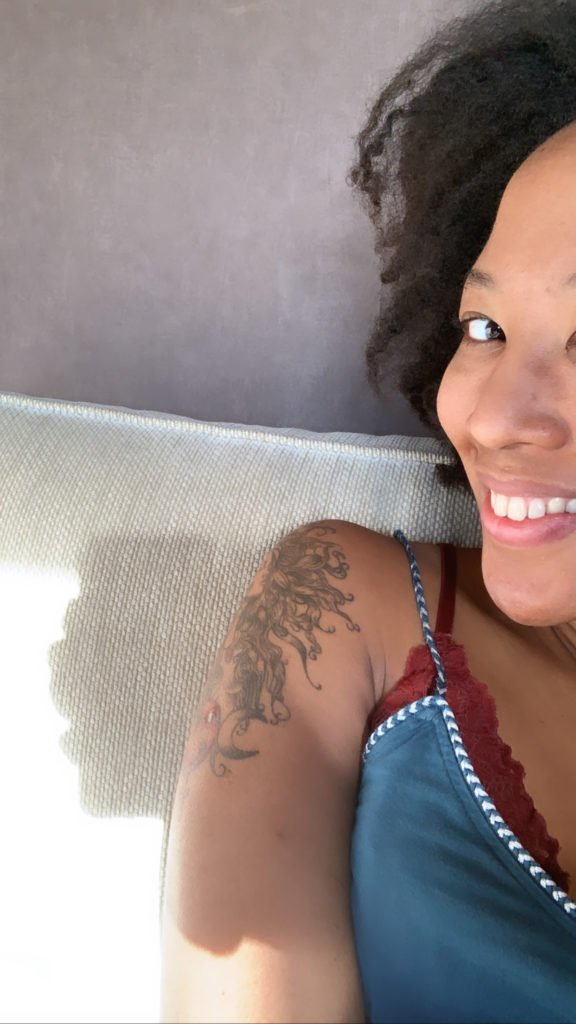 Disclaimer : Dans ce texte, je vais te raconter beaucoup de détails de ma vie. Ne me donne pas de conseils. Je te le dis parce que les gens aiment bien me donner des conseils ou interprétations ou prophéties or je ne les écoute pas, alors économise-toi. Aussi les mœurs voudraient que je sois plus discrète et moins transparente, mais il faut bien des gens qui racontent la vérité dans ce monde ! Alors je m'y colle !
Nous sommes le 19 janvier quand j'écris.
Du 26 décembre à aujourd'hui, des choses intéressantes et étranges se sont passées.
Il a fallu que je passe la journée avec trois de mes meilleures copines à papoter pendant 12 heures pour réaliser que oui, en effet, ce passage de l'année était loin d'être classique. J'ai été testée.
Je vais te la faire en mode étape de jeu vidéo. Et te partager au fur et à mesure les 'boss' que j'ai passés.
Si tu lis cet article + tard dans le temps, il est en effet temporalisé mais il est + là pour te faire comprendre le processus que te donne l'Univers pour manifester des choses : avec toute grande manifestation viennent de gros apprentissages. Plus tu manifestes grand, plus tu apprends à lâcher prise sur ce que tu manifestes. C'est parti.
Etape 1 : je suis assez et ce que je fais est assez !
25 décembre. On fête Noël et c'est merveilleux et trop génial !
26 décembre. Je lance mon gros programme phare, Femmes Riches et Puissantes (FRP) ! Sauf que… dans la nuit, je me lève avec des crampes au ventre. Je ne sais pas ce que j'ai, j'essaie de dormir mais c'est chaud chaud chaud. Et puis, je réalise que j'ai la gastro ! Oh non !!!
Ma première pensée c'est : et mon lancement ?
À mon réveil mon frère Kenny a la force d'aller chercher des médicaments, et… à son retour on réalise qu'il est malade aussi.
Pour ce lancement, j'avais prévu d'écrire des e-mails et de tout faire de zéro sans rien réutiliser. Heureusement j'avais prévu large, 6 jours de lancement au lieu de 4 habituels.
L'équipe a envoyé un ou deux mails, et puis sur les 4 derniers jours de lancement j'allais assez bien pour écrire et faire des lives.
Phew.
J'avais préparé ce lancement depuis un mois. J'avais surtout préparé la trame du contenu depuis un mois. Passer à côté et me dire que je ne le fais pas, arf.
Les deux premiers jours du lancement (post maladie) les ventes étaient très lentes. Je me questionnais sur ce qui se passait.
Je me suis demandée si au final ce n'était pas une mauvaise idée d'avoir lancé entre les fêtes quand tout le monde se remettait.
Et puis à un moment j'ai lâché et je me suis dit : ce que je suis et ce que je fais est assez pour attirer les personnes qui doivent être là.
Malade ou pas malade.
Remise ou pas remise.
Je me suis simplement écoutée, j'ai dit les mots qui venaient. Et voilà !
A partir du 28 j'allais mieux, mais le gros des ventes est en fait venu sur le 30 et le 31.
Le 31 décembre, 24 femmes s'étaient jointes à nous. J'en sentais une trentaine mais je me suis dit tanpis, je lâche.
J'ai fini 2019 avec mon plus gros mois de tous les temps ! Et 6 chiffres TTC de facturation (j'avais déjà fait + en facturation, mais jamais autant en cash reçu !)
Apprentissage de cette étape 1 : ce qui doit arriver doit arriver. Écoute toi, fais au mieux, et tout est parfait.
(On n'était pas encore dans la phase de manque, ça, ça vient après).
---
Etape 2 : quand on ferme des portes, d'autres s'ouvrent
Le 31 décembre, ceci dit, avant la fin de l'année et du lancement, je décide de laisser partir un membre de mon équipe. L'alignement n'y est plus. Nous sommes en conversation depuis un mois et l'une et l'autre nous devons admettre que c'est terminé.
J'ai d'autres relations en parallèle sur lesquelles je mets un peu de distance.
Mon énergie va devoir être hypra focalisée sur 2020. On ne joue plus.
Le 31 décembre aussi, je commence une toute nouvelle collaboration avec une maison de production. On se voit pour la première fois, et on va faire des films !!!
C'est un rêve qui devient réalité sous mes yeux.
Car depuis la fin de l'écriture de Ella, je me dis que je veux que mes livres soient des films et que la pop culture (musique, films, livres) sont ce qui changera le monde. Ils m'ont contacté et notre travail a commencé.
On laisse des relations pour mieux en accueillir d'autres.
Ce jour-là, avec en plus le succès du lancement, j'ai senti un passage.
Apprentissage de l'étape 2 : pour devenir la personne que tu choisis d'être, laisse la personne que tu as été.
---
Étape 3 : quand la bronchite te force à écouter…
Le 31 au soir je fête en famille chez mon chéri, on passé deux jours cozy (il est un peu malade aussi, arf).
Le 2 je dois le laisser et je rentre chez moi.
Le 2 au soir, j'ai du mal à respirer. Je crois à une crise d'asthme et je me dis que ça va passer avec un coup de Ventoline. Le lendemain, je me sens faible et j'ai mal à la poitrine. Je passe la journée avec mon amie Séverine, et parler est difficile. On travaille à clôturer notre année. On se pose des questions super et d'autres plus difficiles pour moi. Quelque chose ne va vraiment pas.
Le lendemain je vais chez un médecin qui me donne une ordonnance grande comme le bras…. et qui me dit que ça met une semaine à s'en remettre, car ce qui pourrait être un gros rhume pour d'autre s'est transformé en bronchite en touchant mes poumons. Oh purée.
Ma gastro c'était Ibiza à côté.
Ne pas pouvoir respirer, parler, marcher était particulièrement compliqué.
Nous avons commencé la préparation du groupe FRP et je me disais que dans quelques jours tout irait bien pour filmer. Mais chaque jour, je n'allais pas mieux.
J'ai été très triste à cette période d'être diminuée ainsi.
J'ai appris la compassion pour moi-meme.
Et aussi le silence.
Le fait de ne pas pouvoir bosser m'a forcé à rester immobile et juste… penser.
J'ai réalisé que j'avais besoin de + d'espace. Non pas pour me reposer. Mais pour méditer et rester connectée aux messages qu'on m'envoie.
Le 4 au soir je vais chez mon chéri.
Et tout se passe bien.
Jusqu'au 6 qui est le jour où j'étais censée commencer le tournage de FRP.
J'ai du avoir une longue conversation avec lui pour réaliser que je ne pouvais pas délivrer le programme. Et qu'il fallait le repousser.
J'ai fait un audio aux participants pour décaler le début. Je n'ai pas aimé faire ça, mais je n'avais pas le choix.
Et mon chéri m'a bien fait comprendre quelque chose : tu as beau vouloir faire et respecter des engagements, tu restes humaine, et il y'a des choses d'humaine qui vont t'arriver.
Être diminué physiquement apprend l'humilité.
Et aussi la responsabilité.
Car toute situation, c'est moi qui l'ai créée et c'est à moi d'agir en adéquation avec ce qui est.
Ce jour là je me suis renfermée sur moi. Comme une huître.
Et même si j'avais appliqué son conseil, une distance s'est créée entre mon chéri et moi. C'était perceptible. Quelque chose se passait. Mais ce serait pour la leçon d'après.
Ces premiers jours de bronchite m'ont rappelée que je ne contrôle rien. Que j'ai beau manifester et créer et vouloir des choses, il y'a des choses qui resteront encore et toujours hors de mon contrôle.
Apprentissage de l'étape 3 : s'en remettre à la vie. Lâcher prise. Et accepter. Accepter a été un grand mot de cette période. C'était très dur pour moi d'accepter.
---
Etape 4 : quand ton côté drama queen ressurgit !!!
Une distance se crée avec mon chéri et je ne comprends pas pourquoi.
Je suis malade. J'ai encore la bronchite.
Et ensuite… je développe une cystite. Une infection urinaire. Non mais génial.
C'est là que je commence à me dire que toute cette période de ma vie n'est pas anodine. Dans ma tête je l'appelle January Gate !
Mon copain qui m'appelle tous les soirs quand on n'est pas ensemble ne me parle plus.
Quand je lui demande ce qui se passe, il me dit que rien ne se passe.
Un jour je lui fais un long audio pour lui dire comment je me sens et que j'aimerais le voir. Il me dit qu'il ne veut pas parler.
On parle de deux trois jours hein, ce n'est pas long.
Mais je souffre terriblement (et ça se voit ! Des gens m'ont écrit pour me le dire, ah).
Et je ne souffre pas parce que dans mon couple ça ne va pas (tu verras en lisant plus bas qu'au contraire).
Je souffre parce que j'ai peur.
Toutes mes peurs que je croyais enfouies et soignées remontent.
En fait je ne devrais pas dire peurs. Je devrais dire traumas.
Des traumatismes liés au rejet, à l'abandon, à des relations toxiques et à des moments de l'enfance.
La peur qu'on ne m'aime plus.
La peur que ça s'arrête.
La peur de ne pas être assez bien.
La peur de perdre mon copain que j'aime tellement.
La peur qu'il meure (oui oui, c'est venu).
Pendant cette période, j'ai du prendre toute la force en moi pour m'aimer, pour me rappeler que j'étais soutenue par moi, et que jamais je ne serai seule parce que je m'ai moi.
J'ai du prendre toute la force en moi pour ne pas projeter des choses sur mon mec et inventer des histoires, alors que c'était mon mode opératoire avant : le drame. Pour me protéger. Bref cette période seule m'a apprise beaucoup.
Après quelques échanges finalement avec mon chéri, on s'est dit qu'on se donnait de l'espace. Et j'étais ok avec ça.
On s'est donné de l'espace….6 heures 😁
Après quand il était prêt (et c'était + rapide que prévu, Dieue Merci), il m'a écrit.
Puis on s'est appelés. Et je me suis énervée 😂 (après toutes les peurs j'étais juste hyper vexée et énervée qu'il daigne ne pas vouloir me parler).
Et 3 heures de conversation plus tard, j'ai compris.
J'ai compris comment ce que j'expérimentais dans ma tête était à mille lieux de ce qui se passait vraiment dans la sienne.
Alors que j'étais en train d'imaginer qu'on se sépare, lui était en train de méditer sur comment nous allions au mieux vivre ensemble.
Parce que… nous sommes très différents dans nos comportements.
Vous prenez deux humains, vous les mettez sur un axe, à l'opposé. Ben c'est nous.
La où je suis une boule d'émotions, il est très très calme.
Là où je veux que tout aille vite, il est extrêmement patient.
Là où je veux tout contrôler, il sait qu'il ne contrôle rien.
Et la raison de son silence était… qu'il cherchait les mots. Il n'avait pas vraiment besoin d'espace. Il avait dit la vérité du début : je n'ai rien à dire.
Et moi j'en ai créé toute une histoire. Alors que factuellement, il n'avait rien à dire.
Quand j'ai parlé de cet épisode à une amie en couple depuis longtemps, elle n'était pas étonnée du tout. Pour elle c'était un simple ajustement.
Au final, j'ai changé complètement de paradigme.
La question n'est plus : je suis différente de lui, est-ce que ça va marcher ?
La question est : je suis différente de lui, comment on fait pour que ça marche ?
Je dois faire une petite pause pour célébrer mon compagnon.
Je ne sais pas combien de temps la vie a prévu qu'on passe ensemble. Mais je dois dire une chose, depuis le début, son engagement envers moi n'a pas tremblé une fois. Depuis le jour oú il m'a dit qu'il voulait tenter cette relation, pas une seule fois il ne la remise en cause. Et la vérité c'est que c'est moi qui le fais. Par peur. Par fuite. Et aussi parce que j'ai de nombreuses choses à soigner.
Mon apprentissage de cette période. Ah je devrais en faire tout un article.
Mais je dirais que… mon expérience n'est pas celle de l'autre. Jamais. Et que c'est ok de ressentir tout ce que l'on ressent, toutes les émotions. Les faire remonter à la surface m'a permis de les prendre dans mes bras et de dire que c'est ok.
J'ai soigné une grande peur de perdre pendant cette période. J'ai du accepter que 1/ j'avais peur de le perdre 2/ si je le perdais, c'était ok.
Bien sûr ce n'était pas du tout ce qui était en train de se passer, mais j'avais besoin de vivre ce processus en moi.
J'avais bronchite + cystite je rappelle. Et le fait d'être malade a fait que je ne pouvais pas me perdre dans le travail et ne pas regarder ce que je ressentais. Alors j'ai du regarder toutes les peurs que j'avais embouteillées. Et je les ai traitées.
Au final j'ai juste un mec qui aime se terrer dans le silence de temps en temps, mais bon, bavarde comme je suis je savais même pas que c'était un truc, ah !!!
Je vais vous dire quelque chose d'important.
Parmi vous, qui me lisez, certains sont très investis dans ma relation. Vous kiffez Doudou (et vous avez raison) et vous avez envie que ça marche pour nous. Et je sais que si lui et moi nous séparions, vous perdriez une part d'espoir (je n'invente pas, on me l'a dit !).
Alors j'aimerais partager avec vous que l'une des choses les plus importantes que j'ai apprises en amour, c'est qu'on ne peut pas aimer sans être préparé à perdre.
Une rupture, une maladie, la mort.
En m'attachant chaque jour un peu plus à mon chéri, c'est ce que j'apprends aussi. Et dans votre cœur vous allez devoir l'apprendre aussi.
Apprentissage de l'étape 4 : la vie, ce n'est pas Sex and the City! Parfois des gens ne veulent juste pas parler et c'est ok. Parfois on a des émotions qui remontent et c'est ok. Aimer quelqu'un c'est accepter de pouvoir le perdre et c'est chiant. BREF ! Relax Baby!
---
Etape 5 : quand y'en a plus, y'en a encore.
Alors là, ça devient drôle.
Donc avec chéri on se parle, on s'ajuste, on s'apprivoise un peu plus.
On passe du temps ensemble et…
Je lui dis que ça y est, ma maison est trop petite.
Elle était super pour 2019. C'était un grand pas pour moi. Mais là, je n'ai pas la place.
Ce qui a déclenché ça : mon amie Anouk et moi avons décidé de travailler ensemble, c'est ma nouvelle photographe ! On s'est mutuellement manifestées et c'était très marrant (une histoire pour une autre fois). Et en pensant au photoshoot, j'ai réalisé que chez moi ça ne convenait pas.
C'est une super maison, avec plein d'avantages, mais ce n'est pas celle que je voyais en photo.
Alors bon, mince alors, il faut changer de maison. C'est logique.
Du coup je vois doudou et je lui dis bon ben, je dois changer de maison. Mais ça ne fait pas sens de le faire indépendamment de lui parce qu'on veut tout de même vivre ensemble à terme.
Alors on se pose et on note les aspects de la maison qu'on souhaite manifester.
Elle n'est pas petite hein.
Elle est à notre juste taille.
Et elle est probablement dans Paris aussi parce que la banlieue et moi.. ah c'est compliqué.
Donc on manifeste, on dessine, on pose le cadre, on met nos intentions. On clarifie nos désirs.
Et je sens la vague d'excitation en moi qui me fait sentir que l'intention est bien posée. Et que c'est inévitable, ça va arriver.
On parle d'une maison à plusieurs millions du coup bon, disons que c'est une nouvelle manifestation.
Mais il y'a des choses que je croyais inconcevables qui sont maintenant ma normalité (ma maison actuelle, ma relation, mon argent), alors il faut juste que cette nouvelle maison soit ma normalité. On verra.
Tout ça se passe un mercredi.
Jeudi matin, je vais sur mon compte pro pour faire un virement et…. je n'ai plus d'argent. hahahahahahahahahahahahahah.
Plusieurs dizaines de milliers d'euros, envolés. Compte à zéro.
Bon, je ne panique pas hein. Je regarde ce que ça peut être. Oh oh… prélèvement des impôts. Un montant que je ne reconnais pas donc je ne sais pas à quoi ça se rattache. J'appelle la banque. Elle ne sait pas les détails. Je vois avec ma comptable, nous n'avons pas ce montant en dettes. Mais j'ai confirmation que c'est bien les impôts, donc c'est certainement légitime. Possible que ce soit une vieille dette de 2017 (on aura la réponse dans peu de temps, ce n'est pas la question).
Le truc qui s'est passé, d'assez fou, c'est que j'ai ressenti dans mon corps ce que cela faisait de ne pas avoir d'argent. Cela faisait hyper longtemps. J'ai ressenti ce petit moment de panique oú tu te dis : «j'ai tout perdu» car j'ai eu un moment similaire en janvier 2018 il y a tout pile 2 ans. Et là je n'avais vraiment plus rien. Et j'ai ressenti ce sentiment. Sauf qu'il y avait une grosse différence : là je savais que 2/3 jours après j'aurais de nouveau de l'argent.
Car j'avais des paiements qui arrivaient pour plusieurs dizaines de milliers d'euros.
Et ça mes amis, c'était magique comme moment : on a pris tout mon argent. Mais je vais bien. Car il y'en a encore plus qui vient. Wow.
Aussi gratitude pour cette dette payée quasi d'un coup, parce que clairement je l'aurais un peu étalée, mais là du coup j'ai épongé une grosse partie de dette donc c'est plutôt cool.
J'avais deux grandes peur par rapport à l'argent. Et là elles se sont traitées.
La première : tout perdre. Parce que c'est déjà arrivé et je l'ai très mal vécu.
Et j'ai beaucoup travaillé ma sécurité intérieure en deux ans, en me disant : je ne peux jamais manquer de rien parce que je suis pleine de ressources à l'intérieur.
Ce jour là j'ai pu tester qu'en effet, je savais que j'avais un tas de ressources qui feraient que je ne manquerais de rien. Et ça, mes amis, c'est putain de chouette.
La deuxième peur que j'ai eu à traiter, très tôt dans mon business, est de ne pas réussir à reproduire un succès. C'est arrivé à mon deuxième lancement, en 2015. Je me suis dit : je ne saurai pas le refaire.
Et c'est une peur qui revient de temps en temps.
Celle de dire : wow c'est tellement gros et j'ai atteint mon pic.
Et j'ai un peu ressenti ça début janvier après mon gros mois de décembre. Pas aussi fort mais un peu présent : est-ce que je saurai le refaire ?
On a réouvert FRP, car comme j'étais malade ça a ouvert une fenêtre d'inscription, et j'ai dépassé mon objectif de 30 personnes, donc cool. Beaucoup de succès aussi avec des petites offres que j'ai lancées.
Mais il y'en a une en particulier qui n'a pas marché. Une nouvelle en fait.
Comme si l'Univers me disait : oh… ça te fait quoi si tu n'arrives pas à répliquer ton succès ? Allons vérifier.
J'ai lancé un atelier pour lancer ses intentions liées à la sexualité et au plaisir en 2020. Comme beaucoup d'offres que je fais, c'était vraiment ce que j'aurais fait pour moi. Et pour une offre à ce prix là, notre moyenne de vente est à 60-70 personnes sans trop d'efforts. Quelques mails et des stories.
Et là… on a eu deux ventes. 2. Haha. Un petit peu anormal, lol.
Donc clairement il y'avait un message.
Bien sûr, la peur de : « ohmygod est-ce que ça y est mon business est fichu et je n'aurai plus jamais d'argent » – ben elle est revenue.
Mais je sais que je crée ma réalité. Clairement si je me dis ça c'est la recette du désastre.
Et à la place, j'ai rebasculé en me disant : ceci est un business à plusieurs millions donc clairement il y'a une anomalie à regarder.
Et en fait, je l'ai vu comme un super test pour mieux connaître ma communauté.
Une chose est vraie, pour cette communauté et bien d'autres : investir sur la sexualité n'est pas encore une priorité dans notre société.
C'est un sujet dont on parle de + en + certes. Mais il ya un gros pas entre : ah, 'j'aimerais bien une meilleure sexualité' et 'je vais payer pour'. Je le sais parce que j'ai vécu la même chose. Et encore aujourd'hui, si je suis 100% honnête, je n'ai pas investi dans des formations purement pour avoir une meilleure sexualité, il y'avait toujours autre chose, un autre aspect qui legitimisait ça. Par exemple, ma grosse formation que je fais sur la sexualité et les relations a un gros volet business. Ma communauté est un miroir de ça aussi.
J'ai réalisé que ce qui est vrai c'est que :
nous réalisons (je m'inclue dans ma communauté hein) que la sexualité est un outil important pour obtenir… autre chose : de l'argent, de la joie, de l'épanouissement ;
nous avons encore un chemin pour en faire un thème à part entière qui se tient tout seul.
Et c'est ok 🙂 c'est un chemin qu'on va dérouler ensemble.
Mon intention 2020 c'est 1/ d'inclure l'amour et la sexualité au maximum dans tout ce que je fais (et vends !) comme un outil 2/ continuer d'apprendre et transmettre en gardant la main sur le pouls de la communauté.
Du coup :
je n'ai pas peur de perdre mon argent : il y'en a toujours qui arrive car je suis pleine de ressources ;
je n'ai pas peur de ne pas réitérer un succès, car tout est apprentissage, on ne peut qu'aller plus haut !!!
Et donc entre ce que j'ai appris sur l'amour et ce que j'ai appris sur l'argent ces derniers temps, mamamia ! Il y'en a des choses
Apprentissage de l'étape 5 : il y a toujours plus d'argent. C'est pas un souci.
Ah oui, et notez, ces apprentissages sont arrivés en parallèle de la manifestation de la maison, du coup clairement c'est pour faire la place et nettoyer !!!
---
Conclusion :
Les amis, après m'être réveillée ce matin, je me suis sentie clean. Je me suis sentie propre. Je me suis sentie prête. Comme si – et en fait ce n'est pas comme si – mon corps et mes pensées avaient connues une detox de MALADE. Genre, oubliez les jus verts. Posez des intentions puissantes et laissez l'Univers faire.
La clé, c'est vraiment d'aller chercher la leçon.
Et il y'en a plein d'autres ici que je n'ai pas encore intégrées (par exemple la cystite c'est un mystère pour moi, mais clairement je le lie à la sexualité et qui sait au début de ma formation).
Je voudrais finir ce texte en vous partageant la leçon principale que j'ai transmise à mon frère IC (hisea) qui se lance dans un projet entrepreneurial : la clé principale, ce qui fait toute la différence, est de bien s'entourer.
Et ça ne se fait pas par accident. Il s'agit de choix bien conscients.
Je suis très bien entourée.
J'ai une famille aimante et soutenante.
J'ai des amis qui sont comme la famille et sur qui je peux compter à la vie à la mort.
J'ai deux coachs : un pour mon marketing/mindset autour de l'argent, une pour que ma vie personnelle soit soutenue par mon business.
J'ai une prof de sport personnelle.
J'ai une thérapeute qui me donne beaucoup de repères.
J'ai une équipe de femmes engagées et dédiées qui sont surinvesties dans mon projet.
Manque plus que je trouve un super ophtalmo pour refaire mes lunettes haha (si tu suis mes stories tu sais).
Ce n'est pas un accident car je cultive ces relations : je les choisis, je les maintiens, je les transforme. C'est à coup de limites et d'expression de qui je suis que mon entourage s'est dessiné. Et plus j'avance en business et dans la vie, plus cet entourage est précieux.
Pensez-y aussi !
Bon voilà, une heure plus tard, assise sur mon canapé à tapoter sur le téléphone (la flemme de monter chercher l'ordi) – je t'ai tout raconté.
Dis-moi dans les commentaires : que t'évoquent tous ces partages ? Quelles leçons tu en tires ? J'ai vraiment hâte de te lire, tes partages sont précieux !!!
Si toi aussi tu veux démarrer sur le chemin de la manifestation, le meilleur endroit pour commencer est mon Manifestation Bootcamp. Dans une pratique sur 4 jours, tu apprends à poser tes intention, dépasser tes peurs, et faire les actions inspirées nécessaires pour manifester ce que tu désires. Clique ici pour accéder au Bootcamp !
1 923 commentaires